How To Wear Your Peplum Top
Peplum Top does not just scream good taste but class and femininity.  From soft pastel colors and airy fabrics to leather materials, virtually anyone can rock this top. The peplum shape really emphasizes your waist-to-hip ratio – it's the perfect mix of feminine and edgy sex appeal.  If you already have naturally wide-set hips, good for you then!  This style will definitely bring those hips to the next level… kind of like the Kim-Kardashian-super-hour-glass level. However, if you have a boyish figure this top will work for you since they instantly create the illusion of an hourglass frame.  Isn't it just a wardrobe must-have?  Check out the following ways we suggest you style your gorgeous peplum top!
Belle de Jeans.  Try styling yours with skinny pants or jeans, which can be flattering on all shapes and sizes just like how top model Karlie Kloss styled her top in the photo.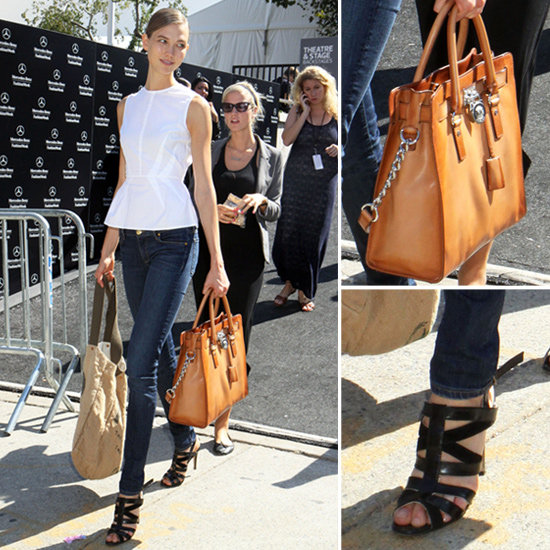 Love Leather.  You can never go wrong with leather shorts.  After all, it's a wardrobe must-have!  Whether it's a plain or printed peplum top, leather shorts or pants are just the perfect choice to turn some heads around you!  Try our MATILDA Hotpants in Brown Leather which now also comes in Black!  Limited stocks available so grab yours now while we're still on our weekend sale!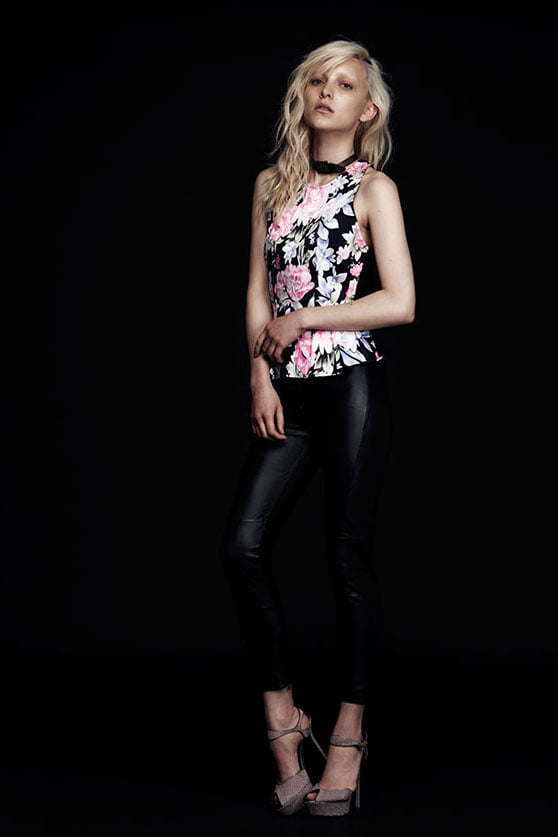 Girl on the Edge.  For a leather peplum top, follow how Olivia Palermo matched it with a waist defining belt and blue trouser shorts with that sophisticated pointed Dior wedges.
Flower Power.  For plain peplum tops or even the printed ones, printed pants are also spot on!
Trusty Trouser.  Peplum top goes well almost in any occasion be it a date, a day in the mall, brunch on the weekend, a friend's wedding, a night out with your girlfriends or even at work!  The list just goes on and on!  This piece is that flexible!  For your work look, try pairing it your trusty trouser just like the photo below. It's not only smart, but sexy at the same time. 
For gorgeous Peplum Tops, check out South Sartorial's 2nd Collection.
LANA Sleeveless Peplum Top in Black
LANA Sleeveless Peplum Top in Nude
LOLITA Longsleeves Peplum Top in Nude